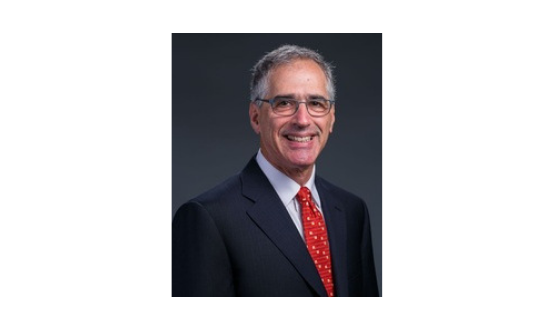 PhD in Economics, Yale University
National Science Foundation Graduate Fellow
B.A. in Economics
Wesleyan University
Dr. Epstein also studied finance and accounting at the University of Chicago Graduate School of Business. Currently an Adjunct Professor of Finance at the Carroll School of Management at Boston College, he has taught econometrics in the graduate program since 2003.
His publications appear in leading professional journals such as Antitrust, the Antitrust Law Journal, the AIPLA Quarterly Journal, the Rand Journal of Economics, and the Federal Circuit Bar Journal. He has published and lectured extensively on patent damages, including analysis of the Georgia-Pacific factors, lost profits, and price erosion. The Federal Circuit cited his work repeatedly in its Uniloc decision.
Dr. Epstein is also the inventor, with his coauthor Dan Rubinfeld at UC Berkeley, of the PCAIDS merger simulation method to analyze potential price effects of mergers.  He has been retained by either the merger partners or the reviewing agency in numerous merger investigations. The European Commission Directorate-General for Competition retained him to explain, evaluate, and implement merger analysis methods and to expand the analytical capabilities of that agency.
Dr. Epstein has decades of experience as an applied econometrician and is an authority on econometric analysis using huge transactional databases. His book A History of Econometrics has been praised by Prof. James Heckman, winner of the 2000 Nobel Memorial Prize in Economics, for defining "a new field of knowledge." Dr. Epstein began his career as an assistant to Prof. Lawrence Klein, a pioneering econometrician who won the 1980 Nobel Memorial Prize in Economics.
Based in Massachusetts near Boston, Dr. Epstein's practice is international.  His clients have been located throughout the U.S. and in Australia, New Zealand and Europe. He formerly held senior positions at Analysis Group Economics and Lexecon.  His CV provides more complete details about his professional career.
Roy Epstein is very hands-on in his engagements and manages each case personally.  When necessary, he uses a lean and superb team of economists with PhDs from Harvard, the University of Pennsylvania, and the University of Chicago.  He believes he offers clients unmatched efficiency in all phases of the expert's role in the litigation process.
Dr. Epstein is committed to public service and is a long-standing elected member of Town Meeting in Belmont, MA.  He also serves as Chair of the Belmont Warrant Committee, which provides public oversight of the town budget and advises on town financial decisions.
Daniel Shoag is an associate professor of public policy at Harvard Kennedy School, a visiting professor at Case Western Reserve University, and an affiliate of the Taubman Center for State and Local Government. His research focuses on state and local government finance, worker signaling and the hiring process, and regional and urban economics. Daniel's research has been published in major academic journals like the Quarterly Journal of Economics and the Review of Economics and Statistics, and has been featured, among other outlets, in the New York Times, Bloomberg, the Washington Post, and the Wall Street Journal. He was selected as one of Forbes magazine's 30 under 30 in 2012. Daniel has worked as a visiting scholar at the Federal Reserve Bank of Boston, a visiting professor at Tel Aviv University, and was selected as a rising new scholar by the Stanford University Center on Poverty and Inequality. Daniel has received research grants from the US Department of Transportation, the Russell Sage Foundation, and the Laura and John Arnold Foundation. His research was awarded a prize for Best Paper on State, Local, and Regional Economic and Fiscal Issues at the Brooking's Conference on Municipal Finance in 2017. He co-founded and now co-chairs the 200+ person HumTech conference in Boston and is a co-editor of the annual peer-reviewed conference proceedings volume. Daniel has substantial consulting experience in both litigation and urban development contexts. Daniel received his BA and Ph.D. in economics from Harvard University and lives in Newton, MA and Cleveland, OH with his wife and four sons.
Judith Roberts is a PhD economist with more than 25 years of combined academic and nonacademic experience.  She specializes in industrial organization, public sector economics, econometrics and statistics and has published in leading economic journals.  She has provided consulting to clients engaged in litigation or other disputes regarding lost income, antitrust, payer/provider, intellectual property, contract and other disputes.   She has extensive experience with class action matters and class certification requirements and has testified in state and federal courts.  Dr. Roberts was formerly a Professor of Economics at California State University.  She was previously also a Managing Director in the Disputes and Litigation practices at Huron Consulting Group and Grant Thornton LLP.  She received her BA from Cornell University and her PhD from the University of Michigan.