---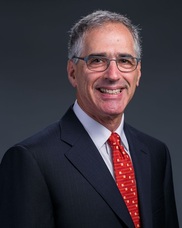 PhD in Economics, Yale University
National Science Foundation Graduate Fellow
B.A. in Economics
Wesleyan University
Dr. Epstein also studied finance and accounting at the University of Chicago Graduate School of Business. Currently an Adjunct Professor of Finance at the Carroll School of Management at Boston College, he has taught econometrics in the graduate program since 2003.
His publications appear in leading professional journals such as
Antitrust
, the Antitrust Law Journal, the AIPLA Quarterly Journal, the Rand Journal of Economics, and the Federal Circuit Bar Journal. He has published and lectured extensively on patent damages, including analysis of the
Georgia-Pacific factors
, lost profits, and price erosion. The Federal Circuit cited his work repeatedly in its
Uniloc
decision.
Dr. Epstein is also the inventor, with his coauthor Dan Rubinfeld at UC Berkeley, of the
PCAIDS
merger simulation method to analyze potential price effects of mergers. He has been retained by either the merger partners or the reviewing agency in numerous merger investigations. The European Commission Directorate-General for Competition retained him to explain, evaluate, and implement merger analysis methods and to expand the analytical capabilities of that agency.
Dr. Epstein has decades of experience as an applied econometrician and is an authority on econometric analysis using huge transactional databases. His book
A History of Econometrics
has been praised by Prof. James Heckman, winner of the 2000 Nobel Memorial Prize in Economics, for defining "a new field of knowledge."
Dr. Epstein began his career as an assistant to Prof. Lawrence Klein, a pioneering econometrician who won the 1980 Nobel Memorial Prize in Economics.
Based in Massachusetts near Boston, Dr. Epstein's practice is international. His clients have been located throughout the U.S. and in Australia, New Zealand and Europe. He formerly held senior positions at Analysis Group Economics and Lexecon. His CV provides more complete details about his professional career.
Roy Epstein is very hands-on in his engagements and manages each case personally. When necessary, he uses a lean and superb team of economists with PhDs from Harvard, the University of Pennsylvania, and the University of Chicago. He believes he offers clients unmatched efficiency in all phases of the expert's role in the litigation process.
Dr. Epstein is committed to public service and is a long-standing elected member of Town Meeting in Belmont, MA. He also serves as Chair of the Belmont Warrant Committee, which provides public oversight of the town budget and advises on town financial decisions.
---